The guys at Pinkbike got their hands on the new Smith Rover Mtb Helmet and have given it a great review. We now have the Rover MIPS in stock at Steed. There is a bunch of colours available to suit all your current riding kit.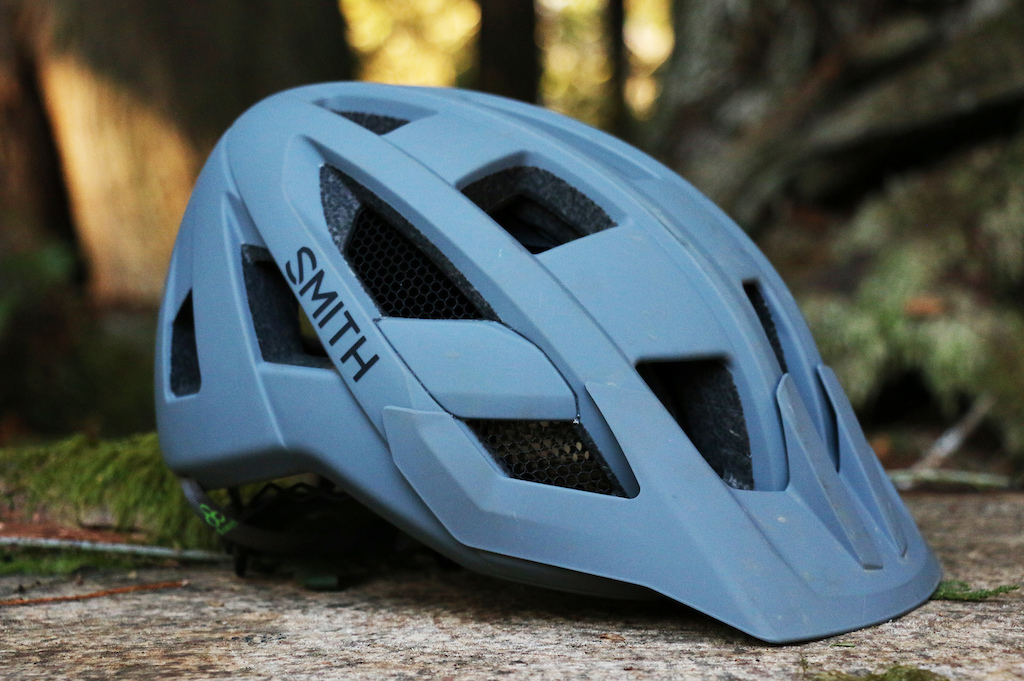 Smith rolled out the Rover this fall. Whereas their first mountain bike helmet, the Forefront, debuted in 2014 as a fully-featured, premium-priced lid, the Rover strikes a more pared-down pose. To wit, it isn't overflowing with helmet-cam mounts, goggle retaining devices or other brain bucket accouterments. It also bucks the extended-coverage tide. The Rover is not the kind of wispy head thong made popular in the `90s, but there is less rear coverage on the Rover than on popular competing models such as the Bell Super 3, Giro Montaro, POC Trabec or Specialized Ambush (to name just a few).
Smith Rover Details
• EPS foam liner with Koroyd employed on sides
• 18 vents
• Eight different colors available
• MIPS system available in all colors
• X-Static performance lining
• Integrated visor
• Sizes: S, M (tested) and L
• MSRP:  $185 w/MIPS
• 
www.smithoptics.com
The feature that truly pushed the Forefront out, er, front was its extensive use of Koroyd—a polymer honeycomb layer material that can be combined with expanded polystyrene (EPS) foam to create a kind of dual-density helmet liner, which, theoretically, should provide cushioning for both high- and low-energy impacts alike. Smith calls it Aerocore. The Rover uses quite a bit less Koroyd in its liner than the Forefront—just a couple patches on either side of the helmet. But while the Rover has a more Spartan ethic than its pricier sibling, it does share some fundamental features, including X-Static anti-microbrial helmet padding, VaporFit adjustable retention system and lightweight, single-layer webbing. If you are all about MIPS, the Rover can be had in both MIPS and non-MIPS version. If matte charcoal isn't cutting it for you, the Rover is also available in seven other colors.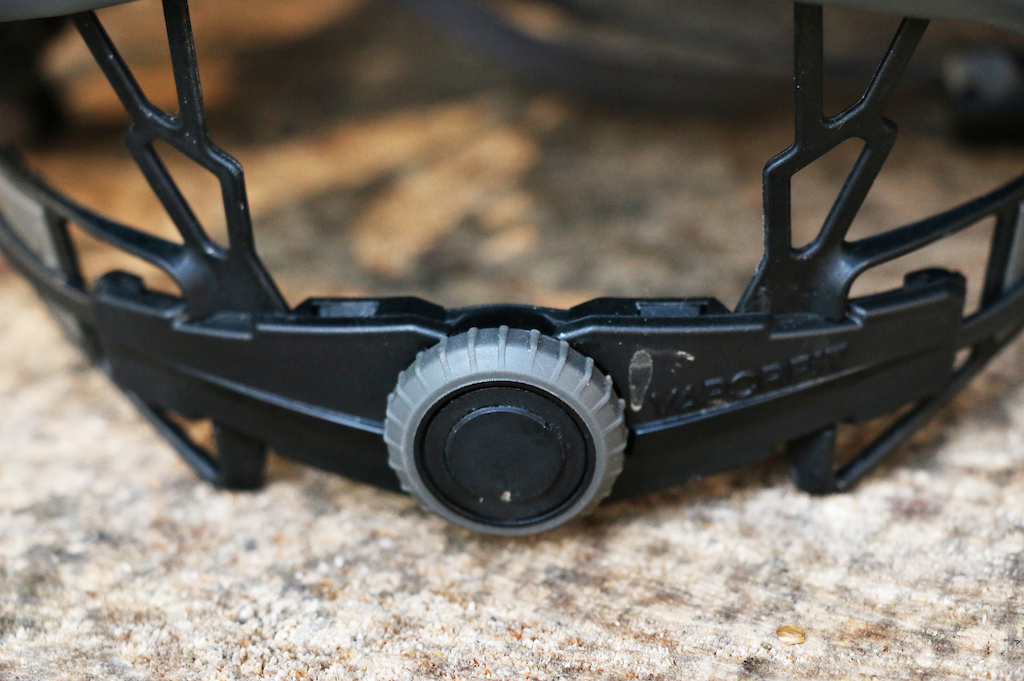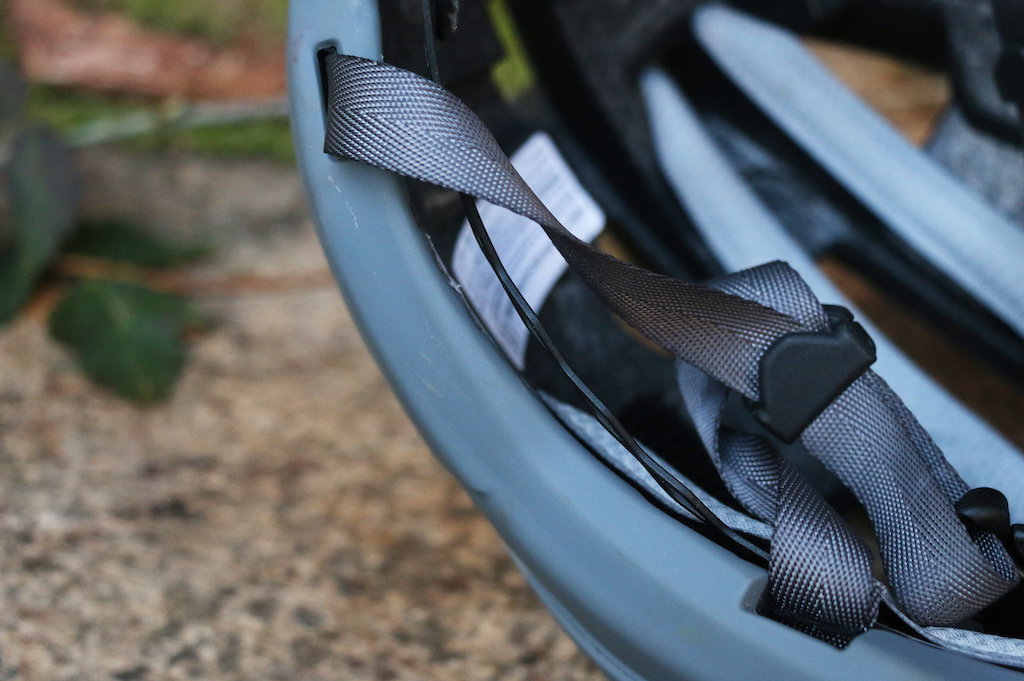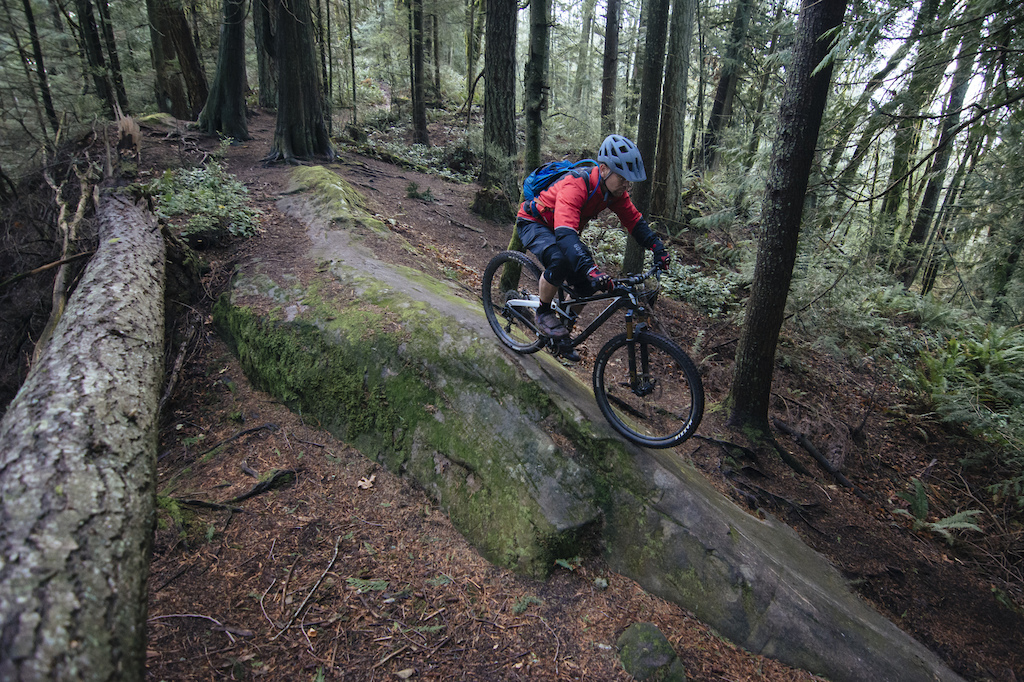 On TrailSmith did good work with the overall fit of the Rover. How well a helmet molds to any one person's head is always going to vary. Smith, however, ticks off the core basics with the Rover.
To wit, the X-Static padding is comfortable and the VaporFit retention system offers a wide range of adjustment via solid clicks of a dial that's easy to fiddle with, even when you are wearing gloves and your digital dexterity isn't anything to brag about.
I do, however, have one sore spot in the comfort department—the plastic webbing of the VaporFit harness has two tightly-radiused corners that, on particularly long rides, rub me the wrong way. The picture at right shows what I mean here. This may simply be a bald-guy issue. If I had hair, it probably wouldn't have been a problem whatsoever. Indeed, on cold days when I wore a skull cap, I didn't notice it at all. But if you are lacking hair back there, it's something to consider.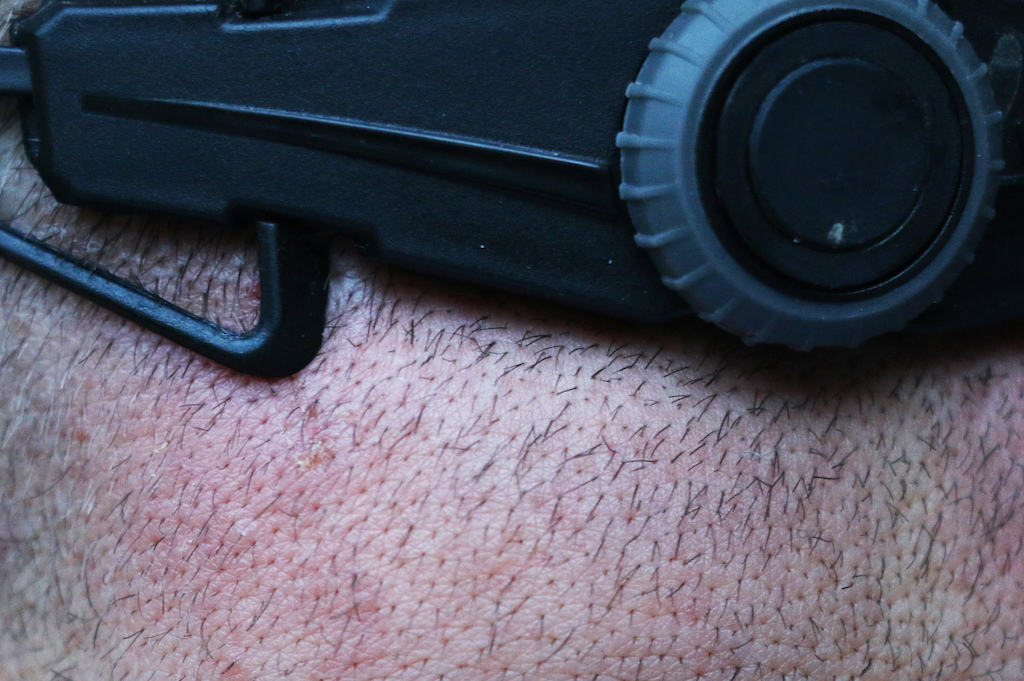 The Forefront's aesthetics have always been a love or hate kind of thing. The Rover, with it's cleaner silhouette, will likely appeal to a broader audience. There is, as mentioned earlier, less rear coverage to be had with the Rover than with most all-mountain/enduro half-shells these days. Whether or not that matters to you is a personal call. I like the sleek look, but have personally grown accustomed to having more of a foam mullet cascading down towards my shoulders.
Smith absolutely nailed ventilation with the Rover. There are very few helmets on the market that do a better job of channeling air over your scalp. The massive, sculpted vents get much of the credit here, but the lack of Koroyd also helps. Koroyd may offer a kind of enhanced energy absorption, but the mat of thermowelded straws tend to block airflow—that was always my one gripe with the Forefront.
The relatively sparse use of Koroyd here means that airflow isn't hampered here at all. So, there's two ways to look at the limited use of Koroyd on this helmet: If you want the maximum benefit of the material, go with the Forefront. If you ride in hot areas or are simply a fan of cooler lids, but you still want some of Koroyd' protective value, the Rover is the better choice.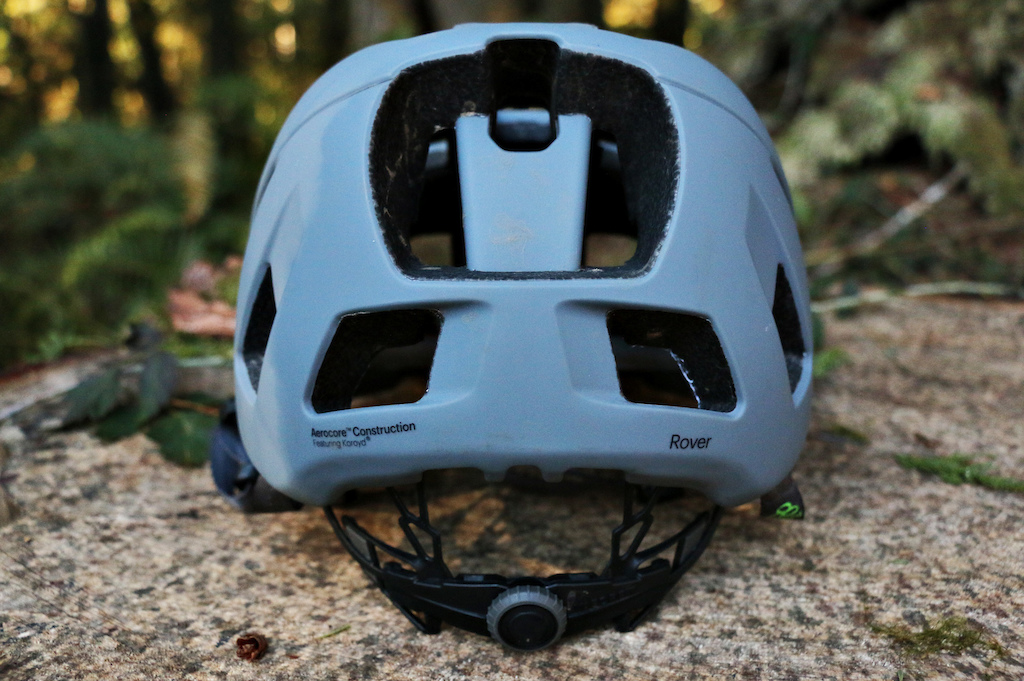 Finally, there's the visor: Its lack of a tilt option didn't bother me on descents. Smith's done a good job of finding the right angle to fix this thing at. I never found myself actually wanting to ratchet the thing up when riding with sunglasses. The visor also works well with goggles in place. However, if you feel like giving the goggles a break (say on a climb), the lack of visor adjustability means you can't perch the goggles up on the forehead section of the helmet. That's a shame because the Rover is otherwise a great choice for goggle-loving riders; the shell's shape meshes perfectly with goggle straps. Bottom line—a tilting visor is simply the kind of feature that should show up on any helmet at this price point.
Speaking of price point, you might notice that I'm listing a different price on the Rover than what's been previously published elsewhere—that's because Smith just lopped $30 USD off the sticker price for both the MIPS and non-MIPS versions. Given the recent debuts of more wallet-friendly helmets, such as the Giro Chronicle and Specialized Ambush Comp, the Rover's new price is a move in the right direction.
Pinkbike's Take: 
| | |
| --- | --- |
| | The Rover is a solid choice for riders who want a well-executed, highly-breathable lid. At $120 (non MIPS) I'm not expecting a ton of bells and whistlers, such as helmet camera or light mounts, goggle clips and so forth. That said, the lack of visor adjustability might be a sore spot with some riders. – Vernon Felton |
https://steedcycles.com/wp-content/uploads/2017/02/smith-rover-header.jpg
463
940
Kim
https://steedcycles.com/wp-content/uploads/2018/04/steedcycles.svg
Kim
2017-02-25 00:14:04
2019-10-31 13:44:15
Smith Helmets - The new Rover get thumbs up!